Further Education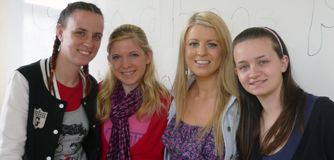 St. Mary's College of Education for Deaf Girls is the only PLC College in Ireland whose instructors are fully trained teachers of the deaf. We offer small groups so that students benefit from maximum individual attention.
We can offer courses in ...
→ Business/Computers
→ Art/Computers
→ Graphic Design
→ Hotel & Catering
→ Information Processing
Click on any of the links below for more details.